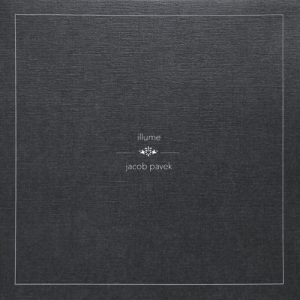 Since the release of Bloom, Pavek developed his craft further, honing in on the sounds that come from deep down in the subconscious from sitting down at a piano. These sounds formulated his 2015 sophomore release 'Illume'.
11 songs comprised of piano and violin, Illume feels less of a collage of works and more of a cohesive experience with each track blending into the next creating it's own world. The rich grand piano and Leah Ottman's soaring violin performance make it feel as if you were sitting in a dimly lit, empty cathedral.
Illume is a clear evolution of Pavek's ability to write from the modern day romantic's psyche, allowing the listener the relation of their own past experiences.
CATALOUGE #
 
UR005
RELEASE DATE
 
April 10, 2015
CREDITS
 
Piano: Jacob Pavek | Violin: Leah Ottman | Piano Engineer: Jay Plemon | Violin Engineer: Ott Berger

Production Consulant: Dustin Kiel | Audio Consulant: Scott Berger | Mixing & Mastering: Jacob Pavek