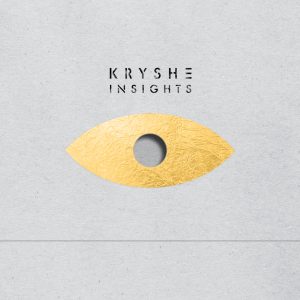 "Insights" is the name of the second album by musician Christian Grothe, who makes music under the name of "Kryshe". The release's seven tracks with plain titles like "A Journey", "Source" or "Salutation" invite the listener to get all introspective and explore their inner world. In the process of listening one feels like the compositions are born out of themselves at the very moment of perception.
Unobstrusive yet with a certain grandeur piano, harmonium, and other instruments show up; they were partly transformed by the means of guitar effects. The clear flute and clarinet of Shabnam Parvaresh and the pure classical voice of Tabea Mangelsdorf appear as guests. An attentively articulated trumpet floats like trails of sheer fabric through a zen-like space that here and there concentrates to curious emotions. Kryshe's own voice on "Come" is a perfect expression of the seeker.
"Insights" creates a still feeling in the listener and invites to watch and listen intently. You might feel as if this music decribes a way of perceiving – rather than the perceiver themselves or their perceived objects.
The wide spaciousness and lightness of Kryshe's sound conveys clarity and speaks volumes without needing much volume.
CATALOUGE #
 
UR017
RELEASE DATE
 
March 3, 2017
CREDITS
 
Recorded 2014/2015 in Schwalenberg, Germany by Christian Grothe
Mastered by Falko Paul Eidner
Cover artwork by Melanie Kurhan

Shabnam Parvaresh: Clarinet, Flute on "Insights" and "Source"
Tabea Mangelsdorf: Vocals on "The Journey Goes On" and "Salutation"