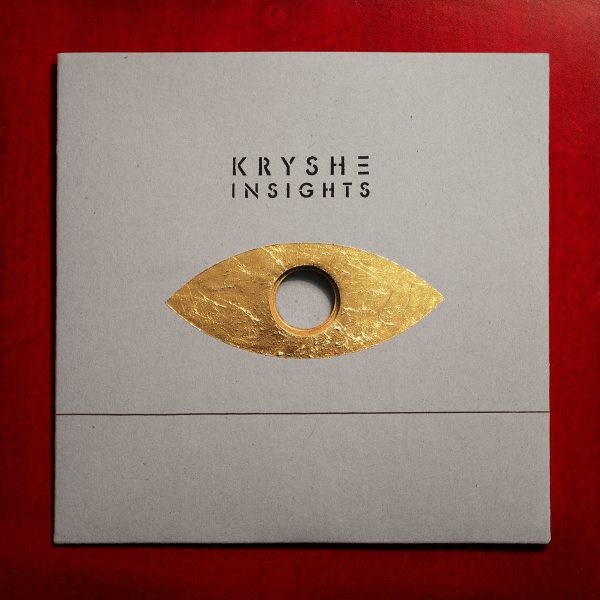 Kryshe – Insights (CD)
€12,00
This elaborate handcrafted cardboard CD cover is the perfect link between packaging and content.
It's front features a gold leaf eye with a punched-out pupil. Through it the inner ring of the high quality carbon CDr can be seen, the upper side of which has been colored in gold. The punched-out part is fixed to the back of this intricate slipcase. All information is hand-stamped on the grey 300 g/m² cardboard with black ink.
Includes digital download.