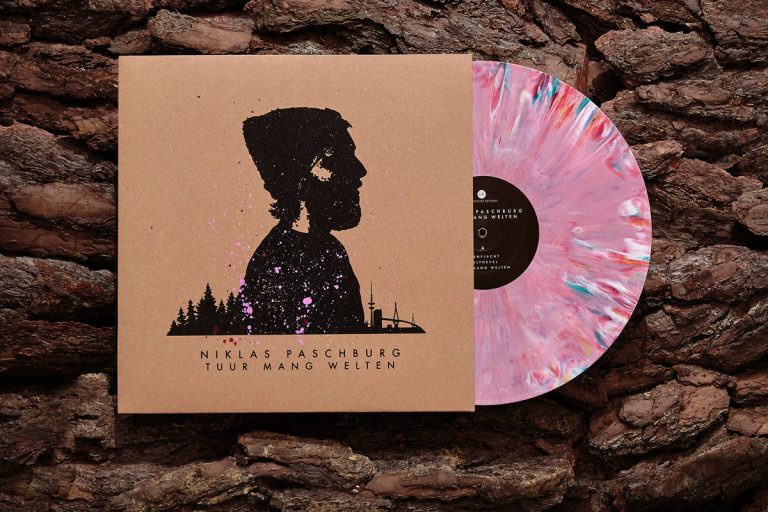 Niklas Paschburg – Tuur mang Welten (12″ Vinyl)
€18,00
The organic, eco-friendly cardboard packaging with high-quality silkscreen print (produced by www.subucoola.de) is hand-decorated with unique color stains that correspond to the color of the contained vinyl. This makes each combination highly individual. High-quality download in MP3 comes free.
The six tracks might come from a world that shows the earth a long time after an apocalypse. While listening they conjure a certain kind of magic. You almost feel as if you woke up alone (but not lonely) in an environment in which the works of humankind remain only as deconstructed fragments.
Includes digital download.